Temex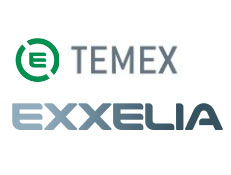 TEMEX-CERAMICS: your advanced microwave component & application-specific solutions for tomorrow's technologies.
Temex-Ceramics is a manufacturer of a wide range of RF and Microwave passive components designed for applications in most leading professional markets: Radio communication, Medical, Industrial, Military and Space industries, for which performance, reliability and cost are essential requirements. Please contact Charcroft with all your requirements.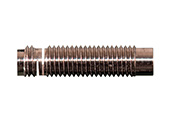 NEW PRODUCT

Invar Tuning Elements with Self-Locking System
High Frequency Invar Screws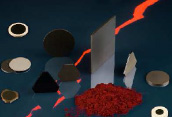 Microwave Ferrites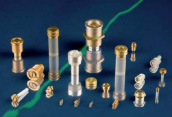 Microwave Tuning Elements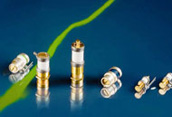 TC Air Dielectric Trimmer Capacitors for RF Applications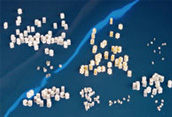 P100 Ultra Low ESR Multilayer RF Capacitors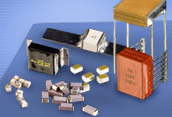 HiQ Power Capacitors Selection Guide
Close
NEW PRODUCT

Invar Tuning Elements with Self-Locking System




September 27th- Exxelia, a leading designer and manufacturer of high-reliability passive components and innovative electromechanical solutions, is pleased to announce the release of new world-unique invar tuning elements featuring a self-locking system. The product has been designed to respond to increasing demand for high frequency tuning elements for space applications. The new invar tuning element will be introduced at EuMW on the company's booth, booth# 237.

Working frequencies in Space applications are shifting to Ka, Ku or even Q band, while cavity filters are undergoing the general trend towards miniaturization: this context calls for a much more precise and stable tuning element now offered by Exxelia Temex, daughter company of Exxelia, through their last innovative and unrivalled solution to incorporate a self-locking system into their Invar Tuning Elements.

Invar-36 is a unique Iron-Nickel alloy (64% Fe/36% Ni) sought-after for its very low coefficient of thermal expansion. With 1.1 ppm. K–1 between 0°C and 100°C, Invar-36 is about 17 times more stable than Brass which is the most traditional and common alloy Tuning Elements are made of. The working temperature range in Space is so wide that this property becomes essential for a reliable and stable cavity filter tuning. Self-locking system is a technology commonly used on Tuning Element made of Brass or other soft "easy-to-machine" alloys but is innovative and pretty advanced when applied to hard and tough Invar 36. The design consists of two threaded segments separated by two parallel slots. After cutting both parallel slots, the rotor is compressed in its length in order to create a plastic deformation. Thus, an offset is induced between the two threaded segments which generates a constant tensile stress in the rotor from the moment threaded segments are screwed.
Close
High Frequency Narrow Bandwidth Invar Screws





Description

High precision
High resolution tuning
Very low coefficient of thermal expansion
Available with gold plating
Available with locking nut or "self-locking system"
Adjustments in applications from Ka, KU, Q band and beyond

High Reliability

versions are available on special order

Custom design upon request

ROHS compliant

Applications

Comb-line and inter-digital filters
Coaxial structures
Waveguide circuitry
Space applications

Product Docs

High Frequency Narrow Bandwidth Invar Screws Data Sheet | PDF
Close
Microwave Ferrites & FDA





Temex Ceramics offers a wide range of ferrite materials, yttrium garnets ("Y" series or "D" series), magnesium ("U" series), nickel ("N" series) and lithium ("A" series) ferrites, as a result of their own developments on inheritage of the formerly companies CSF, LTT, Thomson. The offer covers need at frequencies from 0.1 to more than 30GHz, high power, with temperature exigencies as well.

Temex Ceramics manufactures their own ferrite powders from simple oxides or carbonates raw materials, then produce pressed and fired ceramics, machine them at tight tolerances and surface finishing up to polishing. Temex ceramics also supply assemblies of ferrite surrounded with dielectric, silver thick film metallized pieces, complex shapes.

Product Docs

Microwave Ferrites & FDA Data Sheet | PDF
Close
Microwave Tuning Elements





Description

Economical means of introducing a variable reactance to microwave
circuits such as waveguides, filters, cavities
and other resonant structures.

High resolution tuning
Self-locking constant torque drive mechanism
Excellent tuning stability
Low dynamic noise
One handed adjusting/tuning, no need for locking nut
Available with Gold, Silver plating and chromate finish
Metallic, dielectric, resistive types available
Adjustments in applications from L to Ka band and beyond

High Reliability

versions are available on special order

Custom design upon request

ROHS compliant

Applications

Comb-line and inter-digital filters
Coaxial structures
Waveguide circuitry
Gunn oscillators

Product Docs

Microwave Tuning Elements Data Sheet | PDF
Close
TC Air Dielectric Trimmer Capacitors for RF Applications





TC Air dielectric trimmer capacitors are designed specifically for RF applications. They have a concentric tubular design. The self-locking constant torque mechanism assures uniform torque, low ESR and low dynamic tuning noise resulting in high Q. As they are multi-turn, they offer a very fine resolution. Excellent temperature stability is a result of choice of optimum materials.

They meet MIL-C-14 409 D, and ESA/SCC n°3010, and are RoHS compliant. They are ideal for applications such as mobile radios, aerospace communications, crystal oscillators and filters, radar and numerous other space, military and industrial applications.

M series air dielectric, RoHS compliant, trimmer capacitors are a new generation specially designed for industrial and high volume applications such as splitters, filters, amplifiers for CATV, TNT markets.

Product Docs

TC Air Dielectric Trimmer Capacitors for RF Applications Data Sheet | PDF
Close
P100 Ultra Low ESR Multilayer RF Capacitors





Superior ESR/ESL performance and high-resonant frequencies.

Ceramic chip capacitors: CHA and CHB.

Typical function applications are Bypass, Coupling, Tuning, Impedance Matching and DC Blocking.

Typical circuit applications are Linear RF Power Amplifiers (LPA), Mixers, Filter Networks, Timing Circuits, Delay Lines, Oscillators.

Product Docs

HiQ Low ESR Porcelain Capacitors Data Sheet | PDF
Close
Temex Power Capacitor Solutions Technical Paper
HiQ Power Capacitors Selection Guide
HiQ Power Capacitors Selection Guide
| HiQ Series | Case Size | Capacitance Range (pF) | Dielectric Material TCC (ppm per °C) | Max. Working Voltage (WVDC) |
| --- | --- | --- | --- | --- |
| CPX | 2225 | 0.5 to 2700 | P100 (100 +/-30) | 3600V |
| CPE | 4040 | 1 to 10000 | P100 (100 +/-30) | 7000V |
| CLX | 2225 | 1 to 2700 | NP0 (0 +/-30) | 3600V |
| CLE | 4040 | 1 to 10000 | NP0 (0 +/-30) | 7000V |
| CLF | 7065 | 1000 to 10000 | NP0 (0 +/-30) | 1000V |
HiQ Capacitors Selection Guide
| HiQ Series | Case Size | Capacitance Range (pF) | Dielectric Material TCC (ppm per °C) | Max. Working Voltage (WVDC) |
| --- | --- | --- | --- | --- |
| CHA | 0505 | 0.1 to 100 | P100 (100 +/-30) | 250V |
| CHB | 1111 | 0.1 to 1000 | P100 (100 +/-30) | 1'500V |
| NHB | 1111 | 0.4 to 100 | NPO (0 +/-30) | 500V |
| SHD | 0711 | 0.5 to 100 | NPO (0 +/-30) | 500V |
| SHR | 0709 | 0.5 to 100 | NPO (0 +/-30) | 500V |
| SHL | 0402 | 0.2 to 33 | NP0 (0 +/-30) | 50V |
| SHA | 0505 | 0.3 to 100 | NP0 (0 +/-30) | 250V |
| SHS | 0603 | 0.2 to 100 | NP0 (0 +/-30) | 250V |
| SHF | 0805 | 0.3 to 220 | NP0 (0 +/-30) | 250V |
| SHN | 1206 | 0.5 to 220 | NP0 (0 +/-30) | 500V |
| SHT | 1210 | 1 to 1000 | NP0 (0 +/-30) | 500V |
| SHB | 1111 | 0.4 to 1000 | NP0 (0 +/-30) | 500V |