Charcroft Electronics Ltd
Join with Charcroft to celebrate Charcroft Electronics 40 years trading as an independent distributor and manufacturer.

The anniversary date is on August 23 2014.
Charcroft Electronics Ltd is a specialist, CECC/BS approved distributor of passive, interconnect & electromechanical components. We are also a CECC approved manufacturer of commercial and CECC released passive components. BS EN ISO9001:2008, IECQ-CECC and BS 9000 registered.
RTD (Resistance Temperature Detector) Simulator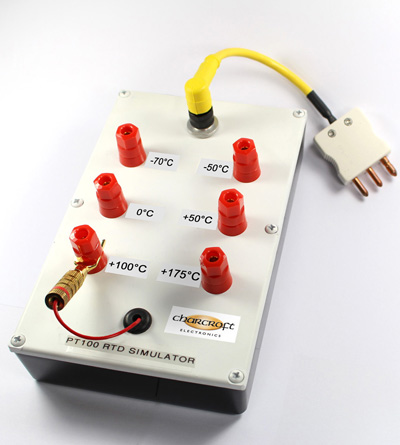 Charcroft announces a new product manufactured here in Wales at Charcroft's Manufacturing facility.
Calibrate all your RTD inputs.
The new Foil RTD Simulators can simulate RTD's in all types of instruments, such as transmitters, controllers and data acquisition, process control, lab equipment etc. Connect an RTD Simulator and instantly read the temperature printed on each simulator.
Charcroft Boosting Capacity for Made in UK Bulk Metal® Foil Precision Resistors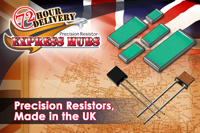 MALVERN, Pa. — August 26, 2014 — Vishay Precision Group, Inc. (NYSE: VPG) today announced that it has partnered with Charcroft Electronics Ltd to boost the availability of Bulk Metal® Foil precision resistors made in the United Kingdom by the Wales-based electronics distributor and manufacturer.
VPG is working with Charcroft to implement new equipment that will increase capacity for Bulk Metal Foil resistors made in the UK while allowing Charcroft to support more volume with shorter lead times.
Winner Announced of Charcroft Power-One Competition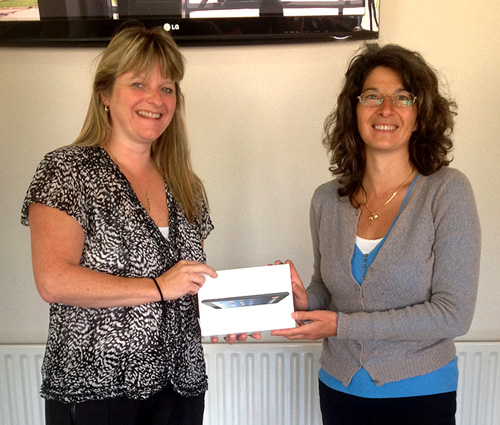 Charcroft Electronics ran a competition earlier this year to win an Ipad Mini 32GB with Electronics World Online and our eventual winner was Dr. Silvia Raffaelli, pictured here with her prize presented by one of our Business Development Managers, Tina Ford.
Charcroft asked the question, 'What is the programmable output voltage range for Power-One's dPWER Digital Point of Load DC-DC converters? Answer – 0.7v to 5.5v
Power-One offers the industry's premier line of standard products, for Network Power, AC-DC and DC-DC power conversion, as well as a host of products for application specific power conversion.
Visit our Power-One page for more information