Charcroft Electronics Ltd
Join with Charcroft to celebrate Charcroft Electronics 40 years trading as an independent distributor and manufacturer.

The anniversary date is on August 23 2014.
Charcroft Electronics Ltd is a specialist, CECC/BS approved distributor of passive, interconnect & electromechanical components. We are also a CECC approved manufacturer of commercial and CECC released passive components. BS EN ISO9001:2008, IECQ-CECC and BS 9000 registered.
Charcroft extends specialist product range with PULS DIN-rail power supplies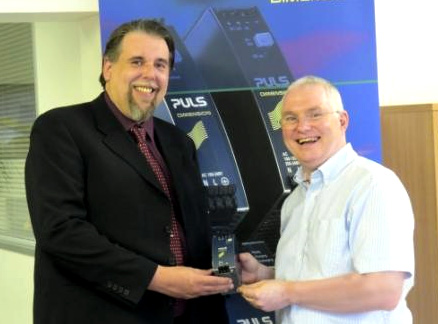 UK franchise agreement provides customers with an independent, specialist source for PULS' DIN-rail power supplies
Enables customers to access Charcroft's specialist technical & commercial support
Support includes field-based product specialists & online or telephone Help Desk
Follows the expansion of the linecard into power supplies for embedded and networking applications
Case Study: Switched (Stepped) Attenuator Passive Volume Control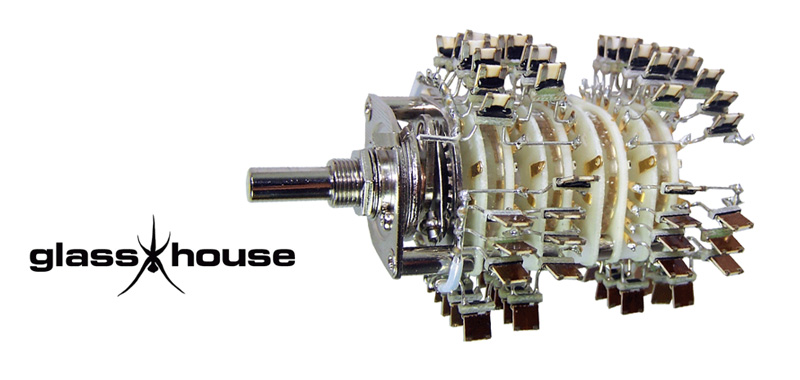 Recently, Nick Lucas, Managing Director at Hi-Fi Collective in the UK was asked by his Australian customer Glasshouse to design and build a high performance ladder stepped attenuator for a Hi-Fi volume control. The first decision was which resistors to use? With his many years of experience with Vishay Foil Resistors and their excellent low noise, wide dynamic range and low temperature coefficient, Nick chose to use CAR resistors from Charcroft Electronics.
RTD (Resistance Temperature Detector) Simulator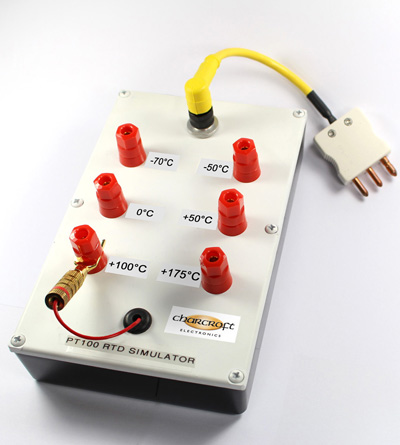 Charcroft announces a new product manufactured here in Wales at Charcroft's Manufacturing facility.
Calibrate all your RTD inputs.
The new Foil RTD Simulators can simulate RTD's in all types of instruments, such as transmitters, controllers and data acquisition, process control, lab equipment etc. Connect an RTD Simulator and instantly read the temperature printed on each simulator.
Charcroft Boosting Capacity for Made in UK Bulk Metal® Foil Precision Resistors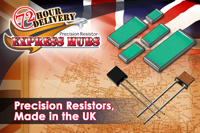 MALVERN, Pa. — August 26, 2014 — Vishay Precision Group, Inc. (NYSE: VPG) today announced that it has partnered with Charcroft Electronics Ltd to boost the availability of Bulk Metal® Foil precision resistors made in the United Kingdom by the Wales-based electronics distributor and manufacturer.
VPG is working with Charcroft to implement new equipment that will increase capacity for Bulk Metal Foil resistors made in the UK while allowing Charcroft to support more volume with shorter lead times.
Charcroft Support For Local Charities
Charcroft Electronics always like to support local charities and we would like to highlight this particular one as the Chair of Trustees is our own Company Secretary, June Newman. Lluest Horse & Pony Trust based in Llangadog is a small, independent registered charity founded in 1985. They rescue, rehabilitate and rehome horses, ponies and donkeys who have been the victims of cruelty, neglect and abandonment, helping them to recover from their often traumatic experiences and go on to lead happy and fulfilling lives in approved, loving loan homes. They care for up to thirty equines at any one time on the farm, with approximately one hundred horses on long term loan, and others in short term foster homes.